We fill new and existing prescriptions in-store, by phone, online, and with our mobile app.
Transfer your prescriptions to our pharmacy using our simple and secure online transfer form.
Visit us in store or get in touch with a member of our pharmacy staff. We're happy to assist you.
Become a Pharmacy Insider
Subscribe to our newsletter for promotions, health news and savings.
Phoenix Pharmacy Solutions
We're More Than Just a Pharmacy
At our pharmacy you get the best of both worlds, the quality service of a specialty pharmacy and the atmosphere and friendly faces of your local neighborhood pharmacy.

Download Our Free App.
Your health information in one place.

✓ Refill 24/7 »
✓ Set Reminders »
✓ Save on Medications »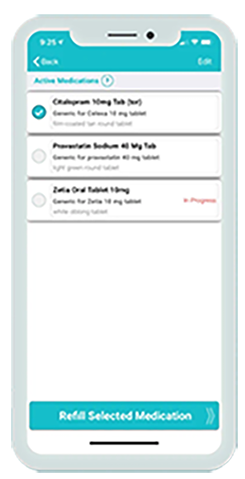 Alayna D.
"My family switched to Phoenix Pharmacy about a year ago. They completely streamline the process and make it super easy for the customer. My prescriptions are delivered to my door. Customer service is amazing and will quickly answer any questions/concerns that you have."

Irving C.
"I needed a compound Prescription. Phoenix Pharmacy was able to meet my need. The staff was very nice. I have my prescription mailed to me monthly. I love this service and pharmacy."

Lindsay S.
"I have recently switched to Phoenix Pharmacy, and I could not have made a better decision. Not only were they able to find a copay card to cut the cost of my prenatal vitamins in half, but also the customer service is excellent. This is definitely a pharmacy that can be counted on during this uncertain time, especially since they are able to deliver prescriptions straight to your doorstep."
Our Pharmacist in Charge, Isaac Schiltz, received his Doctor of Pharmacy from the University of Kansas.
We offer a wide variety of services including free delivery, medication packaging and much more.
Check out our weekly health news blog, or subscribe to our newsletter and receive updates on all things health.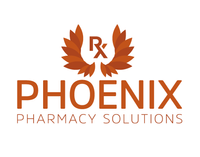 We'd Love to Hear From You
At Phoenix Pharmacy Solutions, we're committed to helping you live a healthier life. Our pharmacy staff would be happy to help you with any questions you may have.